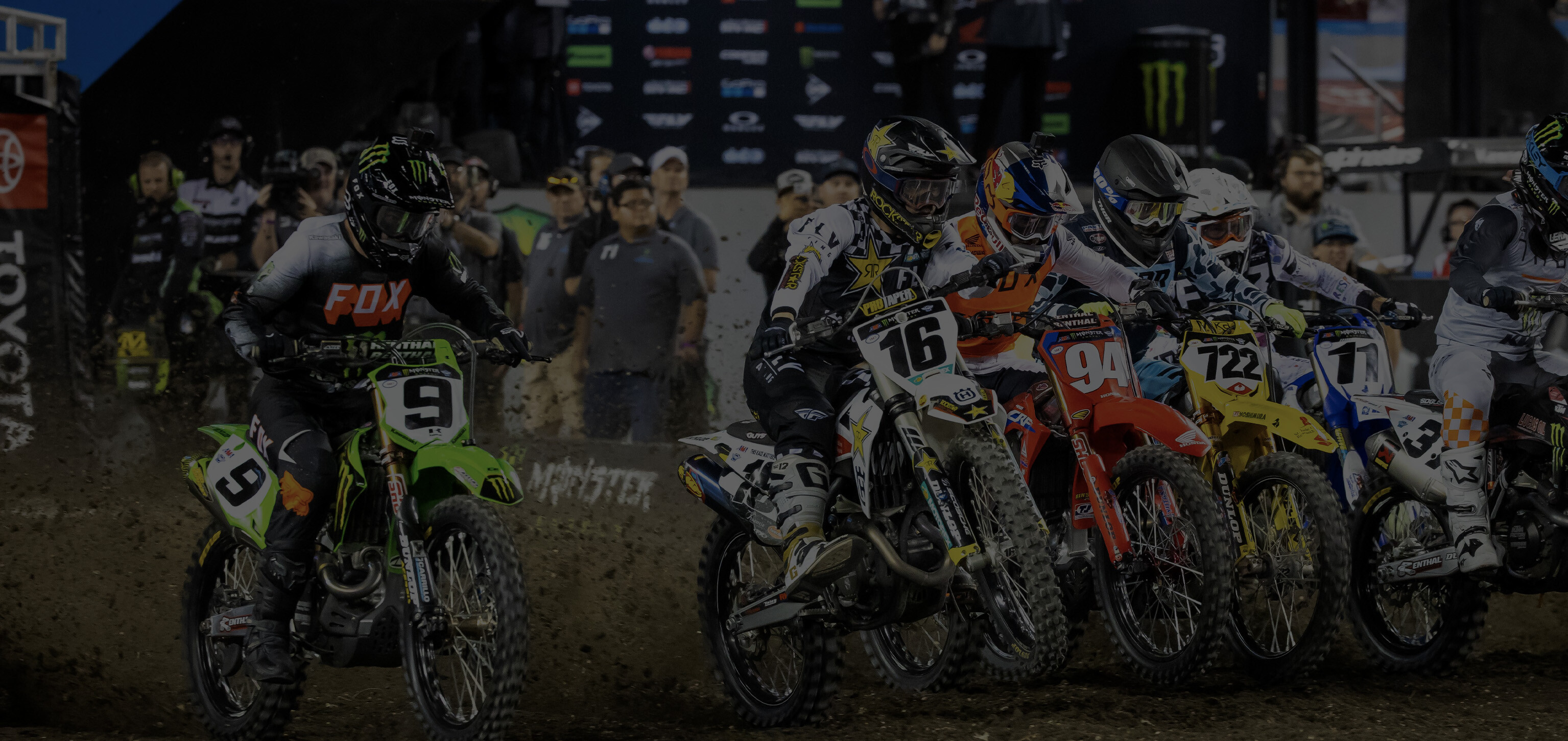 Racer X Magazine
IN-depth

Motocross and Supercross coverage
Racer X Illustrated Dives Deeper.
Way Deeper.
Motocross content, once hard to fnd, is now overflowing via social media and the internet. But only Racer X tells the full story: what happened and why it happened.
The Biggest Stories
Stories and columns about—and by—the sports biggest names
Top Journalists
Unparalleled reporting by the best in moto journalism
Award Winning
Award-winning revolutionary digital edition
Amazing Photography
First-rate photography and design
Subscriber
Growth
We have some of the most devoted readers in the industry. In 2022, we saw a growth of 27% from 2021 in our subscription renewals. While the overall print industry may be shrinking, Racer X Illustrated is still thriving with even higher goals for 2023. With our in-depth perspective and industry leading coverage, every 2 out of 3 subscribers renews to Racer X Illustrated on a yearly basis for more content.
The
Power

of Print

There's nothing like getting a fresh copy of your favorite magazine in the mail. Taking a time out to unplug from the noise on the internet, Racer X transports our readers into timeless motocross and supercross stories not found anywhere else. In this distraction-free zone, print ads have staying power:
The average magazine gets passed to at least 1-3 other people.
Magazines become collectors items and are picked up days, months or even years later.
Ad recall, comprehension & engagement help make lasting impressions in meaningful ways.
When leveraged with QR codes, they synergistically bridge the print/digital gap.
90% of Racer X advertisers are repeat customers on a 9-12x rate year after year.
Going
Digital
Ditching the previous flip book-pinch and zoom style, our award-winning, vertically scrolling digital version is seamlessly integrated with racerxonline.com for a more user-friendly experience with the ease of access being prioritized. Our digitally-enhanced pages are second-to-none and allow for multimedia and hyper-targeted linking direct to your product page.
The most exciting partner feature is that all ads are located outside the paywall - meaning all paying and non-paying audiences have the chance to see your message, regardless of being a subscriber.
Digital
Flexibility
Unique to our digital offering is the ability to insert catalogs at a much cheaper rate than printing 1000's of print copies. Leverage our digital audience for your next product catalog!
250%
Print & Digital Edition Subscription growth since 2022
800%
Increased Digital Edition Viewership Since 2021
Dealer

Penetration

Racer X is the favorite of parts-counter employees, who can influence sales directly at the dealership. They open the fresh box of magazines and read them first to see what's hot before Racer X even hits the sales rack.
Consumer
Influence
Racer X Magazine has shown over the years influence at all levels in the motocross industry food chain - consumers, dealer parts buyers and counter help, distributor buyers & road men and of course the ultimate customer - the rider himself or his parents.
Contact us

to learn more

Contact us to discuss how advertising with Racer X can become an integral part of your marketing strategy. Need creative design services? Be sure to ask your sales rep about how Racer X can design your ads for you.